Freelance Connecting Friday is back!
Event date:
1 December 2023
Back with a vengeance: the Freelance Connecting Friday! After a two-year break, we're back with not one, but two editions of the Freelance Connecting Friday in December. Take part in an inspiring working day on REM Island with a view of the Amsterdam IJ. During these Freelance Connecting Fridays, you will meet fellow freelancers, expand your network, and above all, you can work here for a day! Of course, this is also the opportunity to talk to us.
Dates:
December 1st
December 22th
Timeschedule:
09:00 – 09:30: walk-in
12:00 – 13:00: lunch
16:30 – 17:30: closing and drinks
Location:
REM island, first floor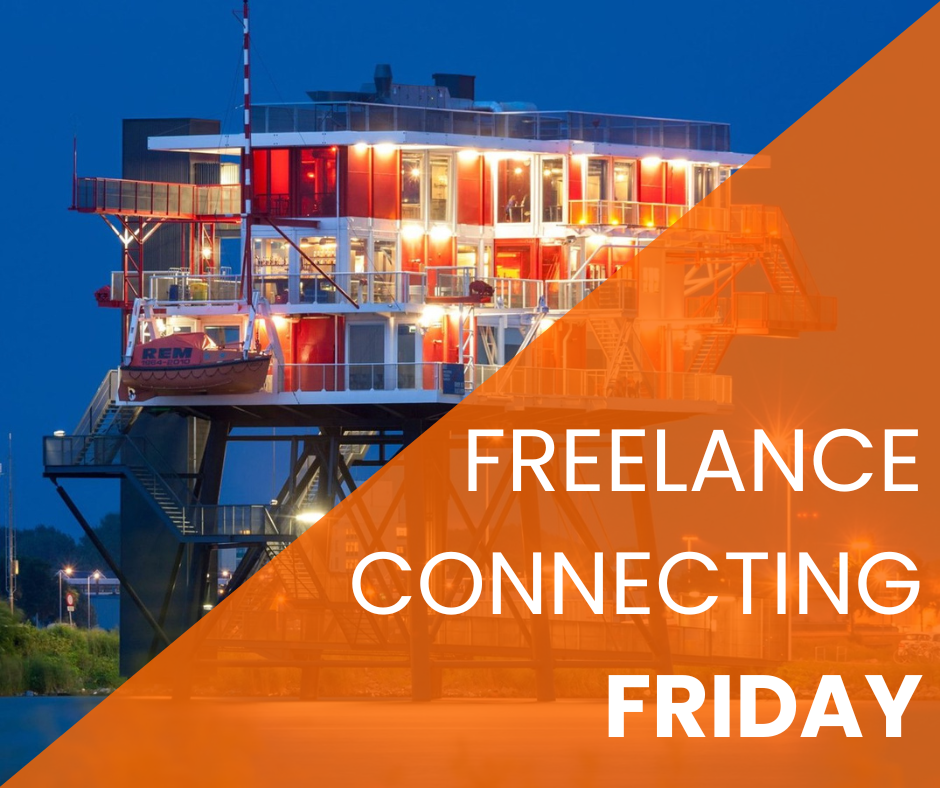 Choose one of the dates below to participate in the Freelance Connecting Friday. Please note: FULL = FULL. So don't wait too long to sign up. The buttons below will take you to an external site. Here you can choose whether you also participate in a joint lunch, worth €15.
We hope to welcome you in December at our REM-eiland!