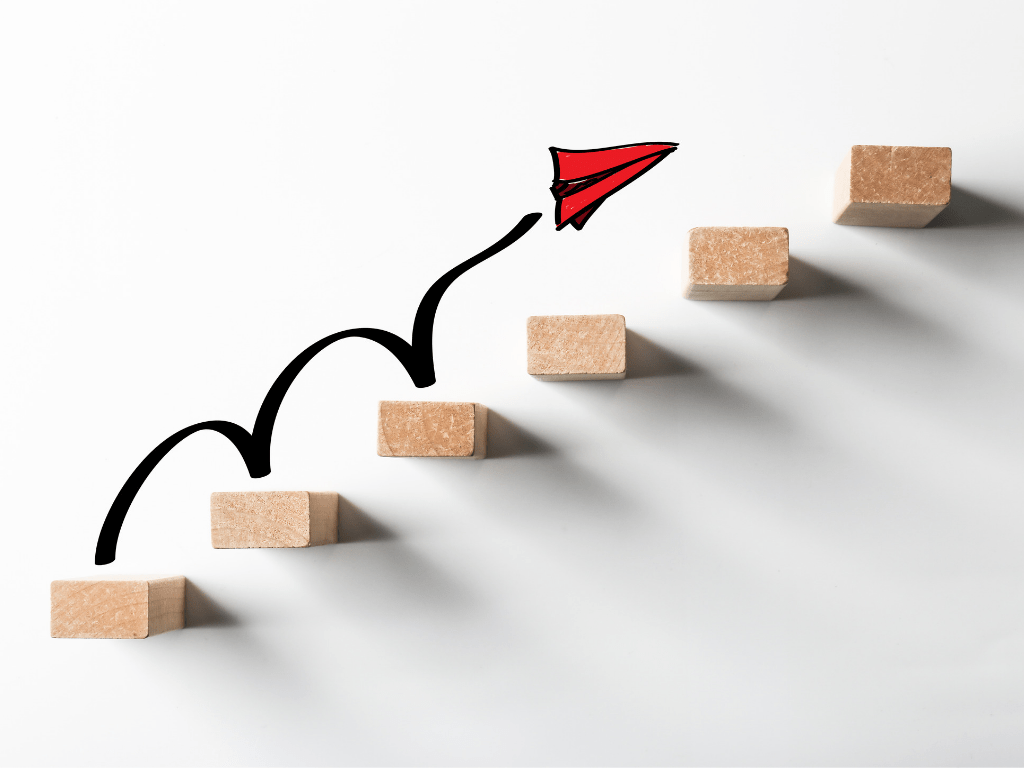 Becoming a board member at a scale-up
4 June 2021
Can a supervisory board help in scaling up a start-up? What factors come into play when becoming a board member at a scale-up? To what extent is experience in the digital field an advantage in becoming a board member at a scale-up? What exactly is actually the difference between a supervisory position and an executive position? And, how do you ensure that the board and management are working together in the best way possible?
For the next two years, Newpeople and ScaleUpNation are collaborating to organise a number of sessions to gain more knowledge about digital leadership. The theme of the first webinar was being a board member at a scale-up. During the webinar on Tuesday the 11th May, the aforementioned questions were raised and discussed in more depth by around 35 board members and entrepreneurs.
Difference between a supervisory and an executive position
What exactly is actually the difference between a supervisory position and an executive position? What should you be focussing on? A common misconception is expecting a supervisory position to also be an advisory one. That is not the case. As a supervisor, guiding is not so much your job since you don't share knowledge or experiences and you don't give advice. The added value lies in the checking part of the position which is why it's important to be aware of that part of the job. If you want to have a position where the added value lies in sharing your knowledge and experiences and advising the CEO then you are not as suited to a supervisory position. A position in the advisory board would be more fitting in such a case.
The added value of a supervisory board
The added value of a supervisory board lies in helping to bring an organisation to the next stage and helping it to stay focussed on its long-term goals. If there is no vision for the long term, it can mean that you become too focussed on the short term because of disappointing results.
As a founder, one challenge also lies in seeing the added value of a supervisory board. A board can also be of use in finding the right profile for a new CEO, for example. What kind of profile is needed and what are the organisation's strengths? The board is able to examine these questions from an outside-in point of view and get external advice where necessary. Usually the application process for a board member is the same as for any other normal position: the phase the company is in and the challenges and the culture that come coupled with that phase, are the starting points for starting a search.
Diversity
In the past ten years, the number of supervisory positions has increased rapidly. On top of that, diversity has become an important topic of focus, also in the boards. The ratio of men to women is not at the level it should be yet. Besides gender, diversity in age is also important. How can the next generation also become attracted to a supervisory position? And how can they prepare themselves well for such a position where they often find themselves working with more senior and experienced directors? Lastly, adding someone with a digital profile to the board is also already a form of diversification: it adds a new/different outlook to the supervisory board. 
The role of investors
In companies that are financed by external capital, investors are sometimes a part of the board. It can be difficult as an investor to also be involved as a supervisor; an investor has a tendency to focus on achieving results in the short term whereas it's important for supervisors to keep an eye on the long-term goals. Aligning the goals of the managing board and the supervisory board is the biggest challenge. An increasing number of funds are starting to also develop a more long-term investment outlook.
Development in the next few years
Currently, when it comes to supervisory profiles, there is more supply than demand. Expectations are that this will be very different in two years. The global trend that is emerging in organisations is ensuring that their governance is in order. Procedures for new board members in the Netherlands are less transparent and are mostly dominated by the "old boys" network. Scale-ups are making this more and more of a priority and are helping to shatter these old habits.
One important development that has contributed to this is the conditionality that comes with supervisory profiles. A 'digital' profile is increasingly a very important condition for new supervisors. This is so they understand how scale-ups operate, the way in which they generate revenue and the difficulties they run into. Board members that have a corporate background are often more afraid to make mistakes (fear) and in a scale-up, courage is very important. To be a good board member, this is something you have to understand, and experience in these kinds of environments helps with that. "Soft controls" are just as important as "hard controls". How is it going with the people? How do you get your team to move in the same direction? How does the CEO manage to keep going? And it is important that you are able to handle insecurity and things being less predictable.
Digital experience is going to be more and more important in the next few years, not only in scale-ups, but also in more traditional companies. Many corporates have board members with experience in "the old economy", but such companies are also transforming and need board members with digital experience. Having digital experience is going to become more important than having experience as a director or supervisor.
Our task for the coming years is to match board members with a digital profile to impactful companies.
Do you want to know more about being a board member at a scale-up or are you a scale-up considering to appoint a board of supervisors? We would love to get into contact with you.